Rate of neural tube defects, Canada and the provinces/territories, (excluding Québec)*, 2001 to 2010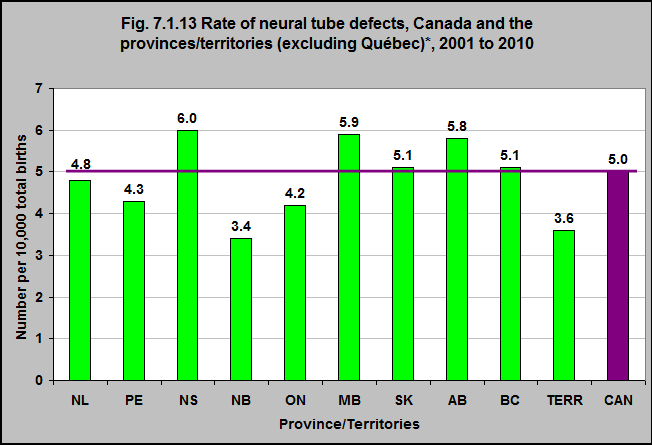 From 2001 to 2010, the rate of neural tube defects varied by province and the territories.
The rate was 6.0 in Nova Scotia and 5.9 in Manitoba.
It was 3.4 in New Brunswick and 3.6 in all three Territories combined.

Warning: file_put_contents(): Only 0 of 1377 bytes written, possibly out of free disk space in /home/cichprofile/public_html/wp-content/themes/cich/vendor/illuminate/filesystem/Filesystem.php on line 122