2.1.3 Safe food alternative for children ages 5 and under, Canada, 2016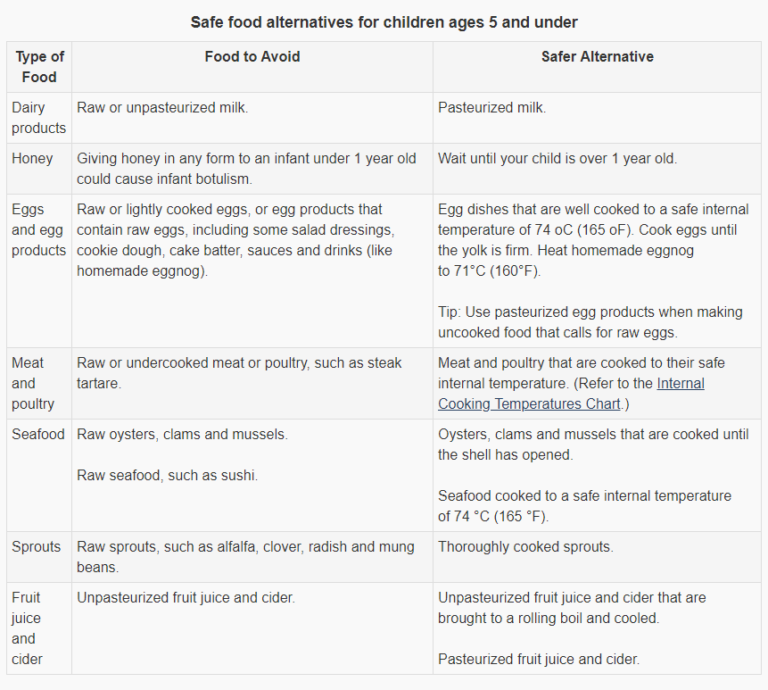 Children aged 5 years and under can be at increased risk of food poisoning if they eat certain foods. This is because of how the foods are produced and stored.
To lower the chances of your child getting food poisoning, you should be aware of what foods to avoid.
The following chart provides information on foods to avoid and safer alternatives to consider. It also provides tips to help make healthy food decisions for children under 5 years of age