Infant mortality rates by income quintile, by province, Canada, 2011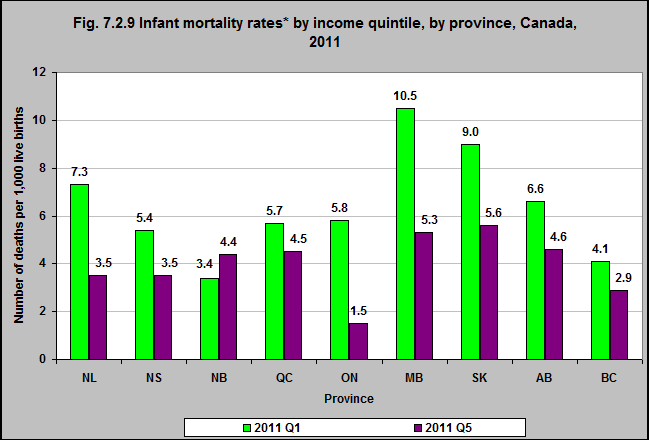 The infant death rate by income quintile varies between the provinces.
In Newfoundland & Labrador, in 2011, infants in the lowest income quintile (1) had death rates 2.1 times those of infants in the highest (5) income quintile.
In Manitoba infants living in the lowest income neighbourhoods had death rates 2 times that of those in the highest income neighbourhoods. That ratio was 0.8 in New Brunswick and 1.3 in Québec.

Warning: file_put_contents(): Only 0 of 1377 bytes written, possibly out of free disk space in /home/cichprofile/public_html/wp-content/themes/cich/vendor/illuminate/filesystem/Filesystem.php on line 122