Age-standardized cancer incidence and mortality rates (per million) among children aged 0 to 14, Canada, 1992 to 2010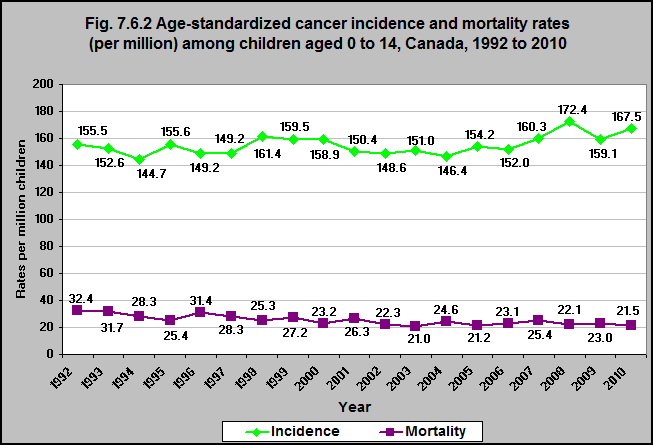 Between 1992 and 2010, the childhood cancer mortality rate decreased by an average 2% per year.
The incidence rate increased by 0.4% annually on average.
The mortality rate for leukemia decreased by 3.5% per year on average.1
The leukemia incidence rate increased on average 0.6% per year.1
1Lawrence Ellison L and Janz T. Childhood cancer incidence and mortality in Canada.  Health at a Glance. Statistics Canada Catalogue no. 82-624-X. September 22, 2015. http://www.statcan.gc.ca/pub/82-624-x/2015001/article/14213-eng.htm#a8– accessed June 22, 2017.