Number of children who were adopted, by province and territory, Canada, domestic (2001) and international (2008)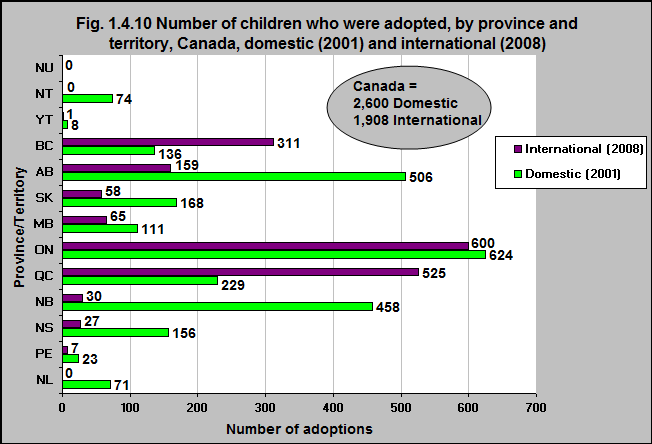 In 2001 there were 2,600 domestic adoptions in Canada.  In 2008 there were 1,908 international adoptions.
International adoptions were more numerous in Quebec, Ontario and British Columbia.
59% of all of the international adoptions were in Ontario and Quebec (combined). A further 16% were in British Columbia.