Innovation in Language – Tools for Learning Indigenous Languages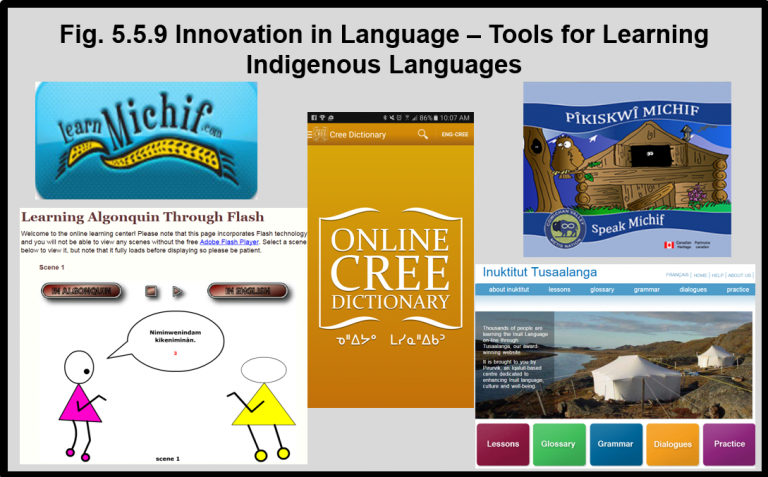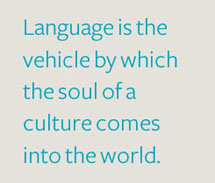 Innovation in Language – Tools for Learning Indigenous Languages
In Canada, there are approximately 60 Indigenous languages spoken. Many of these languages have several dialects, particularly when the language is distributed over a large area.1
According to the 2011 National Household Survey, 240,815 Indigenous people reported that they had knowledge of an Indigenous language.2 This was a decrease of about 4.5% since 2006.3 Of those Indigenous people who reported knowledge of an Indigenous language in 2011, 39.4% reported Cree as the most common language spoken. The next most common language spoken was Inuktitut (15.1%).2
Language is a very important part of Indigenous history and culture. As a result, finding ways to increase the number of people speaking Indigenous languages is becoming a focus for Indigenous communities and Canada as a whole.
On December 6, 2016, at the Assembly of First Nations Special Chiefs Assembly, Prime Minister Justin Trudeau announced a plan to implement a new law to protect and preserve Indigenous languages in Canada, saying:
"Today, I commit to you that our government will enact an Indigenous Languages Act, co-developed with Indigenous Peoples, with the goal of ensuring the preservation, protection, and revitalization of First Nations, Métis, and Inuit languages in this country."4
Below are a number of helpful websites, videos, apps and tools that have been developed to assist in learning Indigenous languages.
Michif – Métis langauge
The Michif Language Project (http://www.michiflanguage.ca/index.html) developed by the Cowichan Valley Métis Association, is a fun web resource with animated videos that focus on learning numbers, colours, food, animals, body parts and names of relatives.  There is also a video with syllabic exercises and a language guide.
Métis Nation BC Learn Michif website (http://www.learnmichif.com) is an on-line resource with 4 separate lessons where you can learn greetings, how to speak about your family, the weather and how to order food. There are also videos where you can watch people speaking.
Michif to Go (https://play.google.com/store/apps/details?id=com.emap.michif&hl=) from the Gabriel Dumont Institute, is an English-to-Michif Dictionary app available for Android phones. It has over 11,500 translations and audio pronunciations as well as a search tool to look up the English word to find the Michif-Cree translations.
Michif Lessons (https://itunes.apple.com/ca/app/michif-lessons/id965897763?mt=8) from the Gabriel Dumont Institute, is a downloadable app that contains over 60 exercises to learn over 1000 Michif words.
Cree – First Nations Language
Online Cree Dictionary (http://www.creedictionary.com), developed in partnership by the Miyo Wahkohtowin Community Education Authority (MWCEA) and Dr. Earle Waugh Director Center for Culture & Health Family Medicine, University of Alberta (U of A), is a web based interactive First Nations language portal with dictionary and curriculum based resources to further the development for Cree language in Canada. The website and downloadable app provides translation functions, the creation of flash cards and storyboards using pictures and words (syllabics and English), educational games such as word matching and puzzles, and a database of Cree language lesson plans to help teachers integrate Indigenous languages into the curriculum.
Algonquin – First Nations language
Learn Algonquin through Flash (http://kzadmin.com/Learningalgonquin.aspx#), developed by the Kitigan Zibi Anishinabeg, is an on-line learning centre that has a series of 20 different scenes with stick figures speaking the language.  You can listen to the conversation in English or Algonquin.
Inuktitut- Inuit language
Inuktitut Tusaalanga, (http://www.tusaalanga.ca) developed by the Pirurvik Centre, is a website dedicated to helping people learn Inuktitut in a variety of different dialects. Through a series of on-line lessons, learners can see spellings and add words or phrases to a playlist to hear how they should be pronounced. There is also information on grammar and exercises to practice what has been learned.
1Canadian Encyclopedia. Aboriginal People and Languages http://www.thecanadianencyclopedia.ca/en/article/aboriginal-people-languages accessed August 22, 2017.
2Statistics Canada, 2011 National Household Survey, Statistics Canada and AANDC tabulations. https://www.aadnc-aandc.gc.ca/eng/1377004468898/1377004550980 -accessed August 2, 2017.
3Statistics Canada, 2006 Census of the Population. http://www12.statcan.gc.ca/census-recensement/2006/rt-td/lng-eng.cfm – accessed August 2, 2017.
4Justin Trudeau, Prime Minister of Canada, Government of Canada website. http://pm.gc.ca/eng/news/2016/12/06/prime-minister-justin-trudeaus-speech-assembly-first-nations-special-chiefs-assembly – accessed March 7, 2017.