4.3.3 Truth and Reconciliation – Child Welfare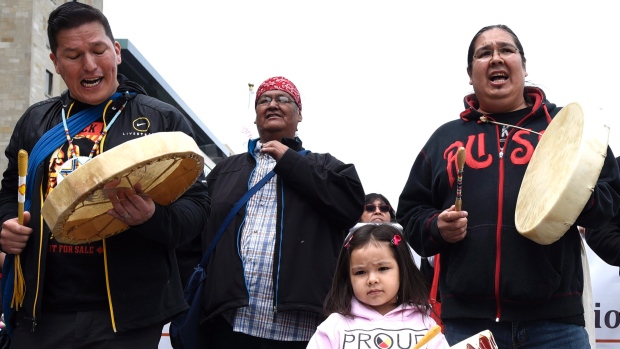 The Truth and Reconciliation Commission of Canada (TRC) has identified that child welfare is a continuation of the Indian Residential Schools (IRS), where removing Indigenous children from their families and communities continues through a different system. They called for changes to child welfare, such as reducing the over representation of Indigenous children in the care of child welfare; publishing data on the exact numbers of Indigenous children in child welfare, the reasons for apprehension, and the costs associated with these services; fully implementing Jordan's Principle (see Module 7 page 3.4.3); ensuring that legislation allows for Indigenous communities to be in control of their own child welfare services; and, developing culturally appropriate parenting programs.
Although many Indigenous Peoples receive culturally relevant child welfare services from Indigenous agencies, there are still a great number of Indigenous families serviced through child welfare models that are not equipped to address the unique contexts and needs of First Nations, Métis and Inuit children and families. The primary reason for children being apprehended by child welfare agencies in First Nations communities is neglect that is based in structural issues such as poverty, poor housing and parental or guardian substance misuse. These are direct results of colonialism and residential schools.
Source: National Collaborating Centre for Aboriginal Health. (2017). Indigenous children and the child welfare system in Canada – accessed November 14, 2018.