4.4.7 Innovative Initiatives to Improve Housing Conditions – Home Building Construction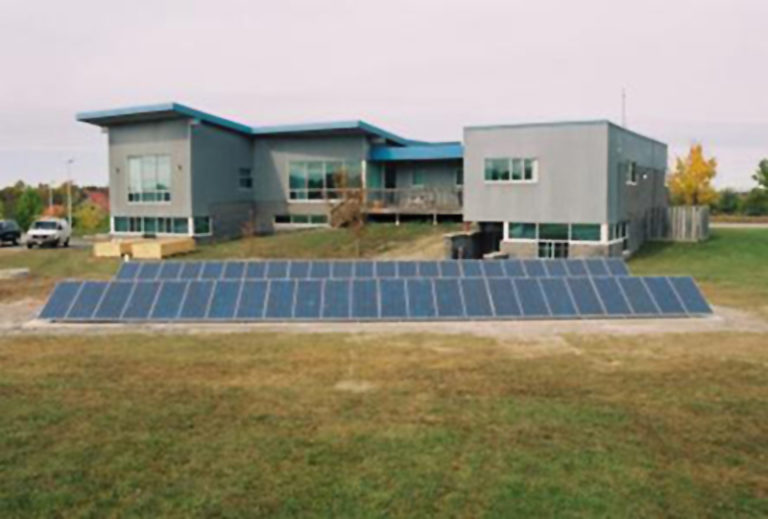 The Assembly of First Nations and the Holmes Group partnered on a pilot housing project on the Atikameksheng Anishnawbek First Nation in Ontario entitled G'WWIGWAAMNAANIIN – Building Homes & Building Skills. The project aimed to educate and promote quality construction practices; support First Nations communities with tools to construct durable, energy efficient homes; and implement green and sustainable concepts in building. It resulted in a new four-plex unit built according to First Nation Sustainable Development Standards.
The Mohawks of Bay of Quinte developed a housing program which included social housing, home ownership, and building energy-efficient homes. The program enables the Mohawks to have control over their own resources. They had a number of partners including Indigenous and Northern Affairs Canada, Canada Mortgage and Housing Corporation (CMHC), Health Canada, Ontario First Nations Technical Services Corporation, the Bank of Montreal, the Loyalist College First Nations Technical Institute in Belleville, and the Ontario Secretariat for Aboriginal Affairs. They provided home ownership or renovation loans and home ownership training. They built 60 energy efficient units for rent or sale.
Source: National Collaborating Centre for Aboriginal Health. (2017). Housing as a social determinant of First Nations, Inuit and Métis health – accessed November 14, 2018.

Warning: file_put_contents(): Only 0 of 1377 bytes written, possibly out of free disk space in /home/cichprofile/public_html/wp-content/themes/cich/vendor/illuminate/filesystem/Filesystem.php on line 122